The Top 10 Dental Zirconia Blocks Manufacturers in China
Introduction
Ziroconia has been used to provide excellent results in a number of dental procedures. Zirconia can be sourced through dental posts zirconia-filled crowns or bridges or dental zirconia blocks. Dental Zirconia blocks provide dental specialists with the highest quality, metal-free replacements available today.
China is a major player in the dental products industry, and zirconia block is no exception. In fact, China is home to some of the world's top zirconia block manufacturers. If you're looking for high-quality zirconia blocks at competitive prices, you should consider doing business with one of these companies. In this article, we will introduce you to the 10 best zirconia block manufacturers in China!
To help you make a wise decision, we have compiled a list of China's top ten zirconia block manufacturers. We evaluate each company based on its reputation, product quality, cost-effectiveness and customer service.
Before introducing these enterprises, let's first understand what is dental zirconia block?
Dental zirconia block is a material used to make teeth. There are different types of dental zirconia blocks, but the most common type is used to make crowns and bridges.
Dental zirconia blocks are crystalline oxide forms of ziriconia and contain metallic atoms in the crystal but are never considered to be metals. Since zirconia blocks are durable and biocompatible they can also be used in prosthetics and implanted in patients.
Why zirconia is used in dentistry?
Zirconia is commonly a structural material used in dental bridge crown inserts and implants due to its biocompatibility, its high fracture resistances, and radiation protection properties.
What is high translucent zirconia?
High translucent zirconias are made to remove impurities and structural defects. Among the differences in the manufacturing process are reduced alumina content and optimized distribution in an effort to maintain traditional zirconias' age-resistant quality.
Now, let's take a look at the top ten dental zirconia block manufacturers in China.
Upcera
founded in 2003, is a scientific and technological company specializing in the integration of research, development, production, sales and service of precision structural ceramics and dental materials. After being acquired by China National Porcelain in 2018, after using the zirconia ceramic powder of China National Porcelain, due to its obvious cost advantage, it quickly occupied the mainland market of China and developed internationally. Now it has grown into the first dental zirconia block manufacturer in China, and has been selected by many customers because of its low price.

Aidite
Founded in 2007, the company realized the production and listing of dental zirconia block materials in batches in 2008. Headquartered in Qinhuangdao City, it is a global dental service provider integrating research, development, production, service and comprehensive solutions of dental materials and equipment

Bloomden
Founded in 2012 and headquartered in Changsha, Hunan Province, it is a professional company engaged in the research, development, production and sales of oral biomaterials and dental zirconia block series products. Specializing in the production of zirconia blocks. They provide a range of product choices, including pre sintered and fully sintered blocks, with different dyes, which can be customized according to customer requirements.

Yourcera
Originating from Kunpeng Denture Processing Center, which was established in 2005, it is the earliest comprehensive high-tech enterprise in China integrating denture processing, denture material production, and dental equipment R&D and manufacturing. The company is one of the first company in the world to use and start to develop digital dental . The company first used multiple sets of imported dental zirconia block cutting equipment, and their cooperative brands include German Weland, dentsply sirona ,Ivoclar all ceramic dental zirconia block casting equipment is authorized by Weland as the "South China Training Center"
Yourcera has absorbed many international brands of materials and equipment, combined with decades of experience in dental lab( the use of zirconia restorations、intraoral scanning、milling blocks), We have developed the "MINESMILE" brand dental zirconia, which covers white zirconia block, color dental zirconia block, multi-layer dental zirconia block , 3D dental zirconia, 4D milling blocks and other CAD/CAM milling blocks product series. These zirconium blocks are characterized by high translucency、high strength、 high flexural strength. In combination with Yourcera series dental milling machines and other digital dental applications, it perfectly solves the needs of digital dental upgrading. Produce denture restorations that are infinitely closer to natural teeth. It can meet the needs of global users for one-stop procurement of digital overall dental solutions.
Yourcera has become a leading company in the dental material industry in China. It is also the only company in China that can independently develop and produce all digital dental products.
Kingch
was founded in 2013 and headquartered in Qinhuangdao, Hebei Province. Kingch's product line includes various dental zirconia blocks, such as white colored blocks and translucent blocks. The company also provides customized services to meet customer needs。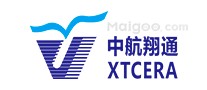 Xtcera
Founded in 2001, it belongs to China Aviation Industry Group. Its products cover the whole dental system from dental milling materials to CAD/CAM milling equipment, including fully sintered,high translucency zirconia blocks restorations , metallic atom restorations ,movable tooth milling materials, etc.

Zirdent
Founded in 2020, headquartered in Changsha, Hunan. As a rising star in dental milling material manufacturing, it grew rapidly and soon became a well-known brand of dental milling zirconia blocks in China. They specialize in a range of dental mill products, including zirconia blocks. Their zirconia blocks are famous for their high quality and competitive prices.

Vsmile
Founded in 2018, the company is a rapidly growing provider of aesthetic zirconia products for leading dental CAD / CAM systems. Their mill materials Suit for the production of dental crown、bridge teeth and other restorations.

Audental
Founded in 2018, headquartered in Qinhuangdao, it has become one of the major producers of zirconia in China. Their zirconia block is famous for its low price. Their milled materials Suitable for the production of dental crown、bridge teeth and other restorations.

Honchon
Founded in 2008, entered the dental materials industry in 2010, selling a full range of dental zirconia products and other dental materials, headquartered in Changsha, Hunan Province.Their mill zirconia block is famous for its high Value for money. Their milled materials fits for the production of dental mill crown、bridges teeth and other restorations.
These are the top ten zirconia block manufacturers in China, which have made contributions to China's becoming the world's largest zirconia block producer. As a reference for you to purchase zirconium blocks in China!
They have the most advanced equipment and technology, strong production capacity, perfect services and rich product lines, which can meet the different requirements of all customers. Welcome to contact them to learn more about zirconium block! All these manufacturers are ready to serve you with the best quality products. Thank you very much!