How to import dental milling machines and dental material from China?
What is dental milling machines?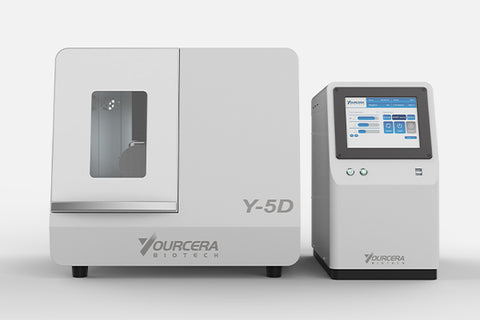 What is a dental milling machine?

Dental milling machines takes digital impression of patient and creates designs that can be milled in minutes for resurfacing. Because mills are located chairside (at the office), doctors can restore patients within one visit. Patient satisfaction is immediately evident and physicians can perform more operations at home.

Dental mill machines is a professional equipment in dental area,It contain wet milling machines and dry milling machine,these cad cam milling machine have different useful。It mainly used to mill dental Zirconia/PMMA/WAX/composite materials into prosthetic appliances。

Learn more about dental milling machines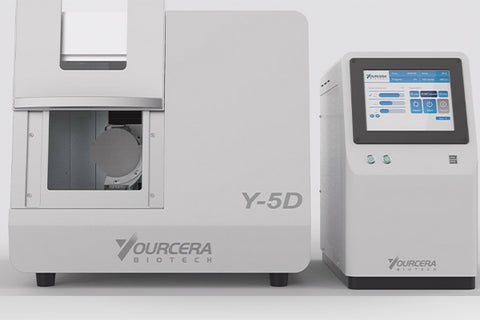 Whether it is dry milling or wet milling, it is necessary to use the cam software to typeset the model. The dental milling machine is processed after reading the file from the cam software.

What are the reasons for milling in dentistry?

Dental mills have been designed for cutting crowns, bridgings, caps and frames from fabricated materials including ceramic, silicon, sand and glass abutments.

Applicable scope of dry mill and wet mill

WET VERSUS DRY MILLING machine

The material used is determined whether milling is dry or wet.

Some ceramic materials, namely feldspathic porcelain or lithium disilicate, require wet grinding. The same materials are available as zirconium, and titanium.

It's generally dry that wax is used for temporary. The liquid used to process the dry granular waste serves many purposes.

This water keeps the tools and materials warm while retaining a constant bath in the milling disk and helps the miller remove material in the block. Some additives can be used for cutting lubricants as well.

Wet mill machine is use to mill glass ceramics、Pre-milling titanium column、titanium disc and so on,these cad cam mill machine have high-power spindle and large volume, especially machines for processing titanium discs.

But there are also very small wet cad cam milling machine on the market, such as yourcera's Y-5W, which is very small and can milling glass-ceramics and pre-milling titanium columns,This has unmatched support for your dental laboratory;

Dry milling machine is use to zirconia blocks and materials disc, This kind of equipment is purchased more frequently and has a smaller size. The main models are yourcera Y-5A+and Y-5D.

MILLING STRATEGIES

CAM software determines how to make a machining part with stock material and develops mill programs for it. CAM software may be integrated into CAD software, while other software can be run separately as separate programs.

The software CAM must have specific configuration information for the mill. Thankfully it can often be managed through the manufacturer or by the manufacturer providing the CAM software to the mill.

What are the steps to import digital dentistry equipment and materials from China?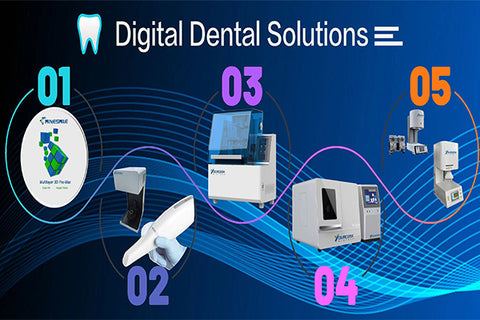 Importing dental cad/cam milling machines and dental material from China is a great way to cut costs and ensure quality products for your business. However, there are several important steps you need to take in order to make sure the process goes smoothly.

How to select suppliers?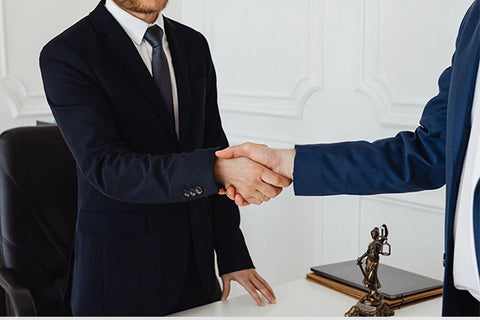 It is essential that you choose reliable suppliers from whom you can purchase these machines. You should find a genuine factory to purchase to get a really low price, and more importantly, you can get a really good after-sales service, which is very important!

It is also important to ask the supplier for the after-sales strategy and method of products are very important. Because of the difference of jet lag and language, the after-sales problem will become a very prominent problem.

If you choose a bad supplier, no one will reply to you for a long time after your machine encounters a problem. This will affect your work and mood, and make your life a mess!

Understand your usage scenarios is very helpful

You should Understand your own use scenarios, such as whether you use it in a dental clinic or in a dental laboratory. The product types used in different scenarios are different.

Dental Milling Machines for Chairside & Lab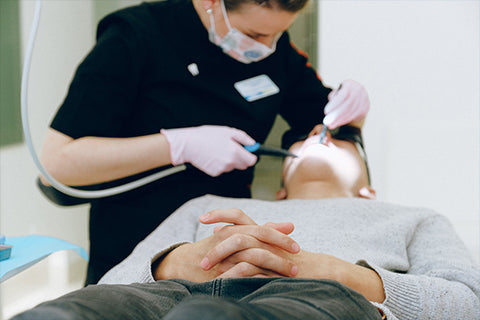 All product searches for Dental Supplies Company website Blog Article Milling Machines begin making same-day restoration In- office dental machines milling machines can take digital impressions and designs created by a dental surgeon.

Because mill locations can be seated (in offices), physicians can complete restoration within an hour. Patients get immediate results, and doctors may perform additional surgeries at home.

The choice of dental milling equipment can be complicated — but also confusing — in the long run. From dry / dry milling to chairside or laboratory / lab mills, options are seemingly endless.

Create precise dental restorations in your office with chairside milling

Improve your single-visit dentistry abilities with dental milling equipment. Use CAD/CAM scanning and digital impressions for precise restoration work. Your customers are pleasantly surprised with the convenience and increased experiences you offer. You want to be the best dental clinic in your area.

How to save procurement funds?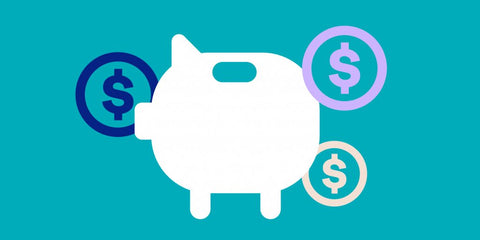 You should also consider the size of your order when importing dental material (zirconia blocks、glass ceramics)from China.

It is best to purchase large quantities in one order, as this can help you save money and reduce risks associated with ordering from multiple suppliers. Additionally, make sure you confirm the shipping costs and delivery time with your supplier before placing the order.

What are the important equipment of digital dentistry?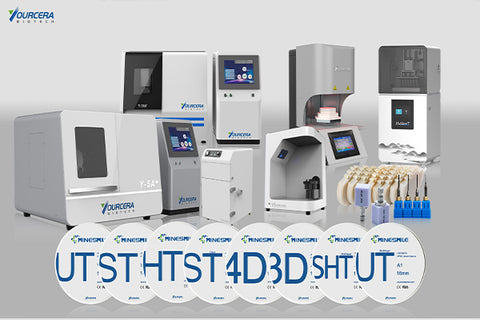 It is important to have additional digital dental products, For example, a dental 3D printer、auto scanner、Dental sintering furnace is also important when importing dental mill machines from China. Digital dentistry is the global trend of dentistry now.

These digital devices can help you greatly improve your work efficiency, broaden your patient group, and make you the best local dental clinic or dental laboratory!

China's digital dental products have been very perfect and advanced, which can completely match the world-class brands, and have a very high-cost performance.

The cost of purchasing first-line brand dental mill machines can be purchased in China with a full set of digital dental products so that the digital upgrade of your dental clinic or laboratory can be completed in one step!

Don't worry about transportation



How to smoothly transport the products you purchased to your hands is the key!

At present, the international freight forwarding business in China is very convenient. You just need to select the products and leave the rest to the Chinese suppliers. They will help you choose the appropriate transportation mode to ensure that the goods can arrive at your home on time, saving you a lot of time and energy!

In conclusion, when importing dental milling machines and dental material from China, it is essential to make sure that you choose reliable suppliers, understand your own use scenarios, consider the size of your order as well as invest in digital dental products.

Additionally, make sure to select a suitable transportation mode for the products. With these steps taken, you can ensure that the whole process of importing goes smoothly and your business can benefit from cost savings and quality products.